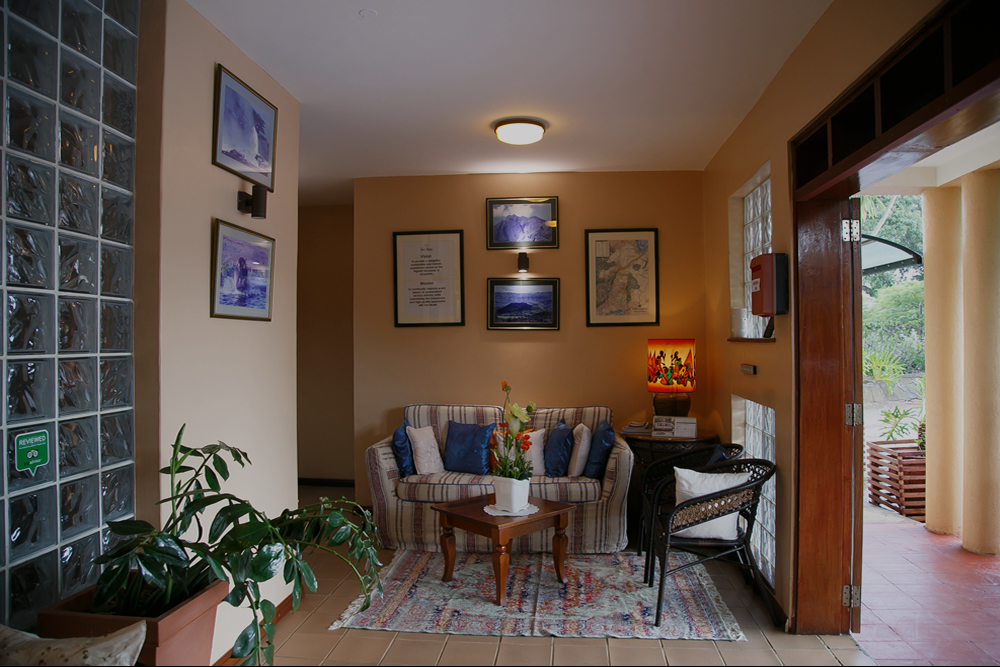 ABOUT FORT MOTEL
Fort Motel offers boutique hotel accommodation in Fort Portal, Uganda's gateway town to the Rwenzori mountains which can be viewed from most rooms of our hotel. A good hotel for business clients and also for the leisure travellers, Fort Motel is perfectly located in the prime residential Fort Portal town area.
"Fort Motel prides of luxurious accommodation, 5 star services, highly trained and professional staff"
The hotel has a bar and a restaurant overlooking the garden or swimming pool suitable for open-air dining. Fort Motel's 16 rooms offer easy access to all the sites in town.
Establishment
Fort Motel is a boutique hotel established in 2006, offering personalised accommodation services in Fort Portal that has grown slowly and deliberately since.
Vision
To provide a personal, memorable and sustainable experience based on the highest standards of hospitality.
Mission
To continually improve every aspect of personalized service delivery while maintaining our uniqueness and high quality.