STANDARD ROOM SINGLE
Start from

$

80

per day
Our standard rooms are located in the South wing of the hotel, complete with queen size beds and customized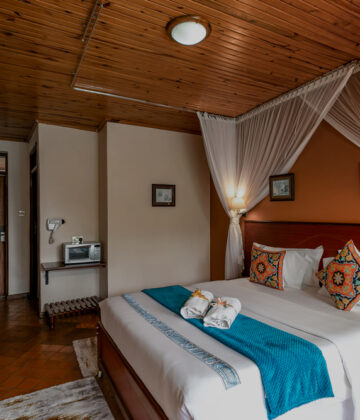 Deluxe Room
Start from

$

95

per day
The Deluxe Rooms are located in the North wing of the hotel and each has a balcony with a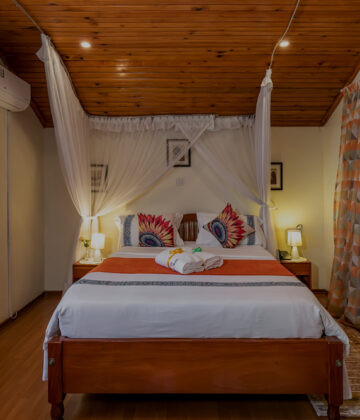 SUITE OR FAMILY ROOM
Start from

$

110

per day
Stay in our one-bedroom suite and experience the comfort of home away from home. Our hotel's suite is ideal
5 Star Services
Fort Motel prides of luxurious accommodation, 5 star services, highly trained and professional staff. It is the quiet moments sitting on the porch, watching the Rwenzori mountains in the distance.
Perched on a beautifully manicured hill overlooking the quaint town of Fort Portal is Fort Motel, a combination of world class hotel services and local hospitality on a boutique scale.
We could tell you about being built around a refurbished old colonial house, our 16 plush rooms, our swimming pool, spa and steam bath, our open air dining and the delectable menu built around fresh, local ingredients at your disposal, or our brisk, attentive and friendly staff; but Fort Motel is more than that. What makes Fort Motel more than the sum of its parts is that it has soul.